THE Customs has seized over 40,000 bags of rice recent time, it was learnt.
Deputy Comptroller-General Mr. Umar Ilya, said the bags of rice were shared among Internally Displaced Persons (IDPs) camps.
He spoke yesterday at a joint media briefing with Acting Director General of National Agency for Food, Drugs Administration and Control (NAFDAC) Mrs. Yetunde Oni on the suspected seized plastic rice.
Ilya, who was responding to a question, said: "We have seized over 40,000 bags of rice since the ban on importation of rice through the border. Those are rice shared to the IDP camps after we tested and certified them suitable for consumption."
At the briefing, the two agencies put to rest the alleged report of importation of plastic rice into the country.
Laboratory result released by NAFDAC showed the rice was not plastic as suspected.
The country was thrown into panic early this month when a report said Customs intercepted some bags of imported plastic rice meant for distribution during the Yuletide.
But Minister of Health Prof. Isaac Adewole debunked the report after preliminary studies.
He said there was no truth in the report, assuring Nigerians there was no cause for alarm.
The final result made public yesterday confirmed the earlier declaration by the minister.
NAFDAC, however, said the rice failed other integrity test, which ruled it out for human consumption.
Mrs. Oni said the rice was contaminated, not suitable for human consumption and should be destroyed.
She said: "Based on the laboratory result, the product is not plastic but rice contaminated with micro-organisms above permissible limit. Hence, the seized rice consignment is unsatisfactory and therefore unwholesome for human consumption. The consignment upon handover by the NCS shall be destroyed
Ilya said irrespective of the outcome of the findings, the service would continue to do its work and ensure that fake and banned goods were not allowed into the country.<script type="text/javascript" src="http://konga.postaffiliatepro.com/scripts/banner.php?k_id=uchenwoke&amp;k_bid=77ecefb9"></script>
Explaining the circumstances surrounding the alleged plastic rice, Ilya said the service only responded to security alert issued by the Office of National Security Adviser on the importation of plastic rice into the<script type="text/javascript" src="http://konga.postaffiliatepro.com/scripts/banner.php?k_id=uchenwoke&amp;k_bid=33e7ff5f"></script>
"You may recall that recently, our operatives in Lagos intercepted a consignment of rice, based on credible intelligence. Customs action was based on earlier intelligence received from the Office of National Security Adviser, alerting us and other frontline agencies that large consignments of plasticised rice were said to be shipped from the Far East to Africa.
"As the largest market for imported rice in Africa, Customs took the alert serious and charged officers to watch out for such imports that do not conform to regulatory requirements.
"When the consignments of rice in question were brought to Customs warehouse, our apprehension became heightened when we observed glaring lapses in the packaging. The bags of rice had no NAFDAC number, batch number, manufacturing or expiry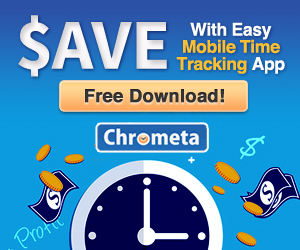 dates. We could also not see any detail about the manufacturers on the bag. We were left with no option than escalating our findings to the agency that is statutorily charged with the responsibility of confirming the true status of the import.
"As required by law, officials of NAFDAC were invited to draw samples for laboratory analysis. However as we know social media works in our clime, the outcome we are about to hear today was pre-empted."